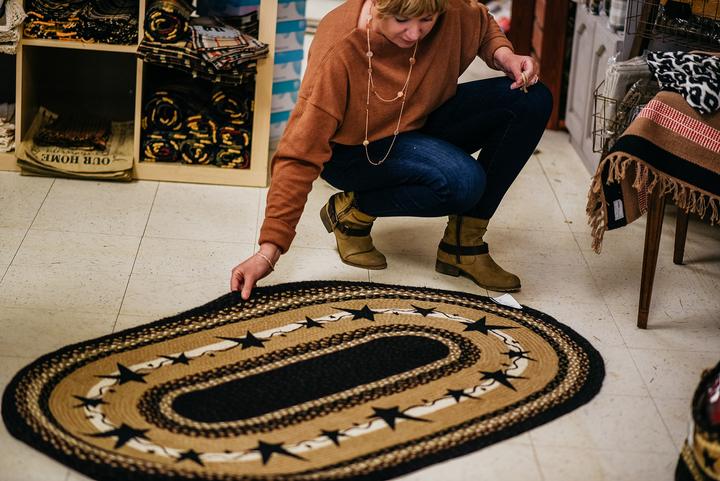 Roxeanne Alexander first started her giftware business in her home but sales quickly escalated to the point where she needed a storefront. Community Futures helped Roxeanne expand her business with a loan in November 2014 and she moved into a highway location in Grimshaw, Alberta. She again outgrew her space and in 2018 moved into a spacious location on main street where she is now able to offer workshops utilizing store products for extra income. She also enjoys an increased amount of foot traffic when there are hockey games and events in town.
Covid has been tough on her business due to restrictions on events and being deemed non-essential, she had to shut her doors a few times. But, Roxeanne was resilient and came up with ways to keep going. She made DIY kits available for curbside pickup and make arrangements for people to purchase products from the store via curbside as well.
She also made virtual videos showing what was in the store and numbering items and hosting online auctions. This was just one unique way to attract customers and make them feel more comfortable shopping. With encouragement and coaching from Community Futures, Roxeanne created an online store website. Roxeanne doesn't hesitate to call us when she needs advice or assistance and we look forward to seeing her business continue to grow! Visit her on main street in Grimshaw or online at Riverside Ranch Decor.